| | |
| --- | --- |
| Tonsler Park | |
Tonsler Park is one of the busiest parks in Charlottesville. Its location on Cherry Avenue at 5th Street S.W. is in close vicinity to the neighborhood supermarket and other commercial establishments which makes it a popular place to congregate. Small children, teenagers and families gather to enjoy the recreation center, tennis courts, life-size chess board, lighted basketball courts, Little League field, large sprinkler shower and extensive playground equipment. City Recreation and Leisure Services has contact information on the recreation center available here.

Originally acquired in 1946, by 1978 the park was expanded to its present size of 7.4 acres. The park is named after Benjamin Tonsler, a local educator during segregation.

Dogs must be on leash and under control. City code requires dog owners to clean up feces of dogs in their care; a plastic bag dispenser/waste receptable is provided for cleaning up dog waste. Failure to abide by the leash law and dog feces cleanup law is a Class 4 misdemeanor.

The park is open 6AM to 10PM. Off-street parking is provided by the tennis courts and in front of the recreation center.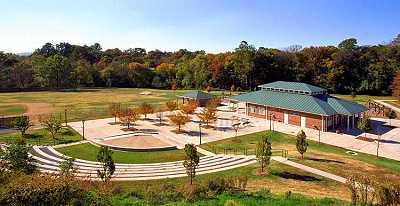 Athletic field, amphitheater and Recreation Center at Tonsler Park

Map and directions | Status | Parks and Grounds Home
Photos of Tonsler Park
(contains large files, may take a while to load)
Revised 1/16/02 by Stowe Keller

DISCLAIMER

Charlottesville City Home Page